Season shape-up – Arsenal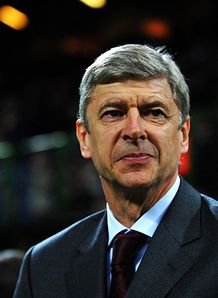 Related links
News
Feature
Also see
The task of second-guessing professor Arsene Wenger is a tricky one to say the least. He is the surreptitious transfer window wizard, while the addition of attention-thirsty tabloids further toughens the cause. Fear not, though, for scribe James Dall is here to rolls up his sleeves and pick the bones out of this summer's pre-season carcass.
What's happened so far
It all began with a Frenchman. The speculation over Mathieu Flamini's future dragged raggedly on the road into the marginally warmer months before, on 5th May, the seemingly inevitable happened and Arsenal lost last season's surprise package to Milan. It was a bitter pill to swallow for Wenger ahead of what would turn out to be a challenging summer at Emirates Stadium.
Just over a fortnight later, it was confirmed that supporters will finally see Mexico international Carlos Vela in the red and white of Arsenal after the 19-year-old was granted clearance to play for the club in the 2008/09 season following three separate loan spells in Spain.
Then came a second exit, but this time it was of the expected variety. Veteran goalkeeper Jens Lehmann penned a deal with Bundesliga side Stuttgart; a move which in turn saw last season's first-choice Manuel Almunia secure the No.1 jersey again ahead of the forthcoming campaign.
May and June were largely filled with the aftermath of ice-cream enthusiast Alexander Hleb's meeting with Internazionale officials, as a number of other clubs came out of the woodwork expressing their appetite to secure the signature of the Belarus international.
The routine courting from Spain of Cesc Fabregas came and went, before Wenger continued with his policy of snapping up promising youth via the coup of Cardiff City midfielder Aaron Ramsey, 17, who snubbed offers from Manchester United and Everton.
Then came a tale of two U-turns, the first involving Samir Nasri. Among a disorientating maze of names, it was Nasri's link to North London that seemed to hold genuine threads of truth. Cue 23rd June when the Marseille playmaker's official website made a boo-boo, prematurely announcing that his switch to The Gunners had been rubber-stamped. The statement was swiftly retracted.
Emmanuel Adebayor was next to perform his very own 180. On 27th June, the African striker addressed the world's press, in that unmistakably zealous discourse, confirming his intention to see out the remaining three years of his contract. Relief for Gunners fan, albeit short-lived relief. For just an hour later there he was having a chinwag with Sky Sports News reporter Bryan Swanson, explaining that he will have sit-down-talks with the club in the coming days. Tut-tut.
What they need
Stability and loyalty. With the summer's headlines dominated by want-away players, who are finding life a struggle on £50,000-a-week, Wenger needs to strain his squad of the players he deems uncommitted to the task in hand, and in turn put right three seasons of pretty football but empty-handed nothingness with the reported £20million he has at his disposal.
A towering, no-nonsense centre-back would prove fruitful as it seems that Kolo Toure and William Gallas struggle when partnered together. Philippe Senderos' mixed bag of a career means a fresh recruit would work wonders in patching up Arsenal's weariness when dealing with the long ball.
Wide-men. With Hleb all-but vacated the bustle of North London, and Tomas Rosicky the epitome of fragility, the weight falls on the young shoulders of improving Theo Walcott and Emmanuel Eboue (a player that I feel offers less than little).
If Gilberto leaves then fresh guts in centre-midfield are required with the latest name to be thrown into the hat Werder Bremen's Amaury Bischoff. The French-born 21-year-old would be a typical signing from Wenger; a player very few would have even heard of, but a player fans will be hoping can have the same impact as the likes of last summer's unexpected additions Bacary Sagna and Eduardo.
What they'll get
Much hinges on whether Wenger deems it essential to replace Mathieu Flamini – who dovetailed with maestro Cesc Fabregas last term – with a fresh recruit, potentially Bischoff, or a promotion from within. Next season may see the Frenchman utilise the leggy Abou Diaby in his preferred central role.
In the early flutterings of the transfer chat, Wenger had hinted he would strengthen defensively, but he has since commented that this is an area he is content with. Wenger is a shrewd manipulator of the market, though, and it would be foolish to completely rule out an acquisition in this department.
The capture of Nasri seems a matter of when rather than if, so it is a case of distinguishing fact from fiction among the remaining smoke and mirrors in a bid to predict what else might occur. As mentioned, Wenger is an unpredictable fellow, and so often he springs a surprise that initially bewilders you but then grows on you in time.
Adebayor's situation is a peculiar one, with the player to-ing and fro-ing by the hour. The interested parties, Barcelona and Milan, are expected to have to pay a fee in the region of £30million for his services. Expect a replacement if the striker is shown the door.
Fan's view – Nick Schwizer
Nick Schwizer wrote:
I think Arsenal have a real chance next season, if they keep their existing squad together. However, if these stories about Hleb and Adebayor are true then I hate to say it but collect the cash and leave it at that.
If that happens then Wenger needs to bring in quality players like Nasri and David Villa – people who can come in and do the job straight away.
I also feel it is important that Walcott is given a real chance this season as I think he is on the verge of something special.
I have question marks over Gallas and would love an extra quality centre-back on the team just to shore that area up.
All of this put together, we can definitely do it. And if Manchester United lose Cristiano Ronaldo then they have no chance. If it was not for him last year they would of finished third with out doubt. Go the Gunners!
What do you think to the champions' pre-season transfer activity? Let us have your thoughts using the form below.